In this post I've provide a concise and easy to follow instructions for adding the Tradingview RSI indicator to your charts.
I also explain how to add a Tradingview RSI indicator alert.
How to add RSI to your Tradingview Charts
If you don't already have a Tradingview account signup for a free tradingview trial.
Open any chart to add your RSI indicator
To Add the RSI indicator to your Tradingview charts follow these steps:
Go to the chart top menu bar. Select the 'Indicators' icon.
In the popup window search bar. Search "RSI'
In the list of search results will be a selection of RSI indicators. These include a built in 'TECHNICAL' script – Relative Strength Indicator' plus a series of CUSTOM scripts. For this exercise I've used the Relative Strength Indicator',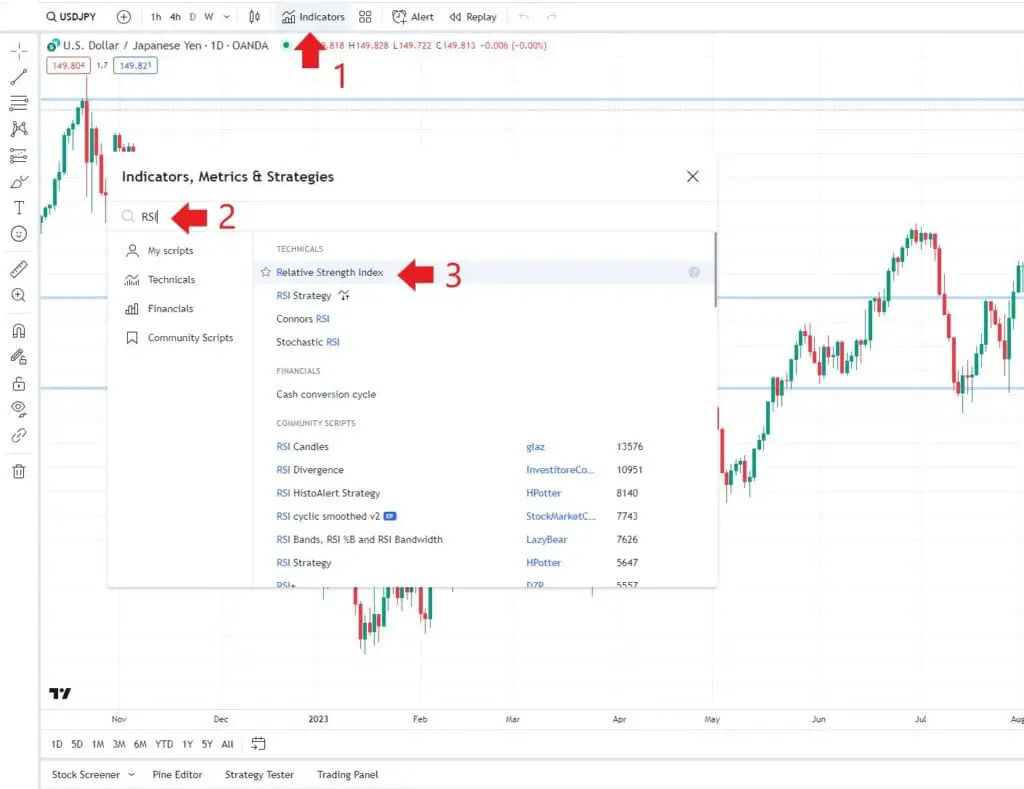 Your new RSI indicator will appear within its indicator window at the bottom of your chart.
Tradingview RSI Settings
To customize the RSI indicator settings go to the indicator settings.
The indicator settings for your RSI indicator can be found in two ways:
In the top left hand corner of the RSI indicator panel hover over the indicator description. A horizontal menu will appear to the right. Select the gear icon for SETTINGS..
In the RSI settings pop up window the indicator inputs, style and visibility parameters can be customized.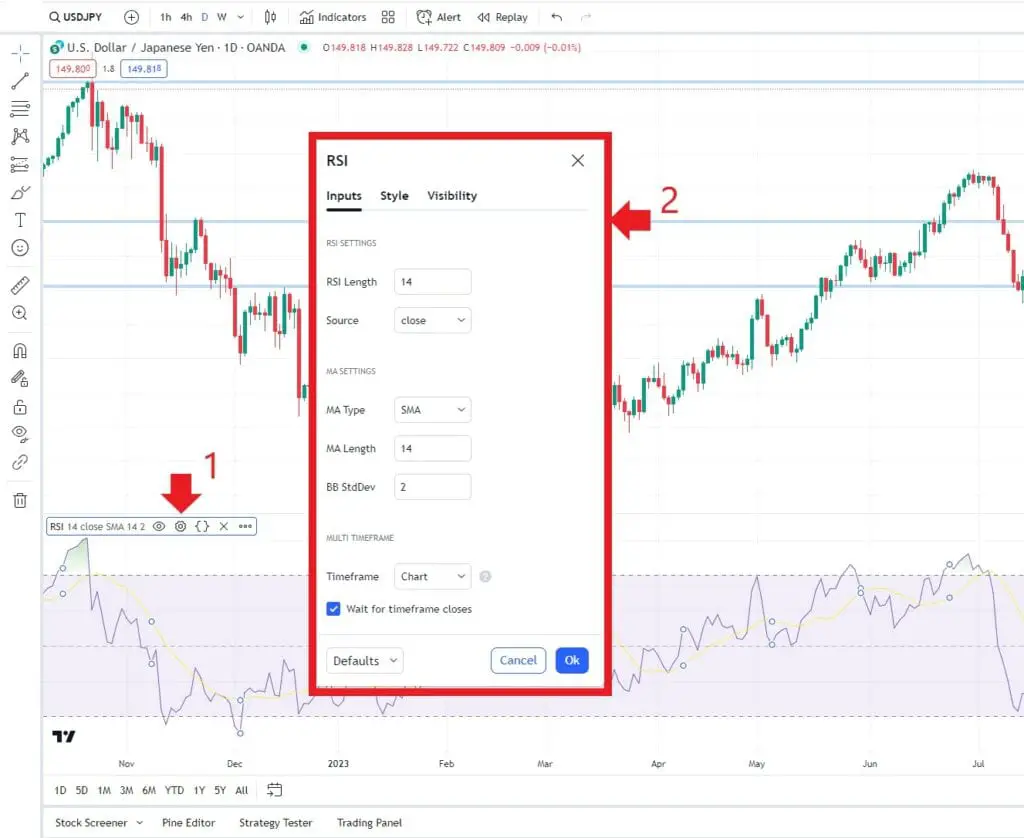 The RSI settings you typically might want to customise include:
RSI Length [Inputs} – The time period in days used to calculate the RSI.
RSI Upper Band [Style] – Typically set at 70. RSI values above can suggest overbought conditions.
RSI Lower Band [Style] – Horizontal line typically set at 30. RSI values below can suggest over sold conditions.
How to add a RSI alert in TradingView?
Setting up a RSI indicator alert in Tradingview is simple.
Below is a step by step guide to setting a custom RSI alert:
Make sure you have the RSI indicator added to your chart. If you haven't already done this go to the "How to add RSI to your Tradingview chart' section above.
In the top left hand corner of the RSI indicator panel hover over the indicator description. This time click on the "More' option – 3 horizontal dots.
In the popup window select 'Add alert to RSI' (Top of window).
In the 'Create alert' popup window are a series a customizable parameters for designing an alert.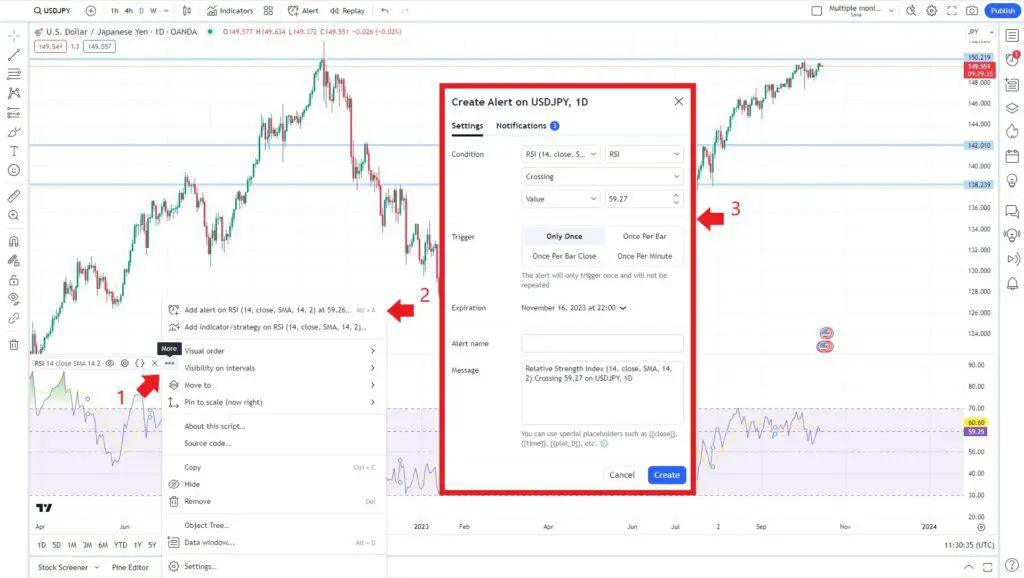 For more information about using Tradingview alerts checkout my detailed post at the link.
Final Thoughts
Tradingview offers a range of simple to use and powerful indicators either built in to the platform or created as custom scripts by other Tradingview members and contributors. To get the most out of the platform and join the Tradingview community sign up for a free trial.