TradingView is one of my favorite charting packages. It's simple to use, with super smooth charting and packed full of features. The basic software is available for FREE. However for users wanting to take advantage of the advanced charting features. A monthly paid subscription is required. In this post I'd like to describe some of your options for how it's possible to get access to TradingView Premium free.
There are several methods for accessing Tradingview Pro or Premium for FREE. The best of these include: Tradingviews upgraded plans can be accessed with a '30 day free trial' or some Tradingview brokerage partners such as FXCM often provided Tradingview Pro for free with with a funded account.
In this post I'll describe step-by-step process how to check the availability of both these methods and how to access them. I'll also cover the various TradingView plan comparison.
---
If you signup for an annual Pro, Pro+ or Premium TradingView membership using the link. New users are eligible to get up to $30 towards new yearly plan and $10 towards monthly plans.
---
Table of Contents
How to get TradingView Pro, Pro+ or Premium for Free
At the time of writing there were 2 methods to get access to Tradingview's upgraded Pro, Pro+ or Premium plans for FREE.
These methods include opening a brokerage account with FXCM or opening a new Tradingview account and trailing the platform for 30 days free. In this post I'll detail step by step how to access either of these options.
If you trade forex, FXCM brokerage have in the past sometimes provided access to Tradingview Pro for 1 year with signup to a new account.
Trialing is a great way to temporarily get free access to the full features features of the platform before signing up to a subscription. If you are interested in getting access to Tradingview Premium then opening a new account and Trailing the platform is the only way to get access to Tradingview Premium for FREE.
In the following section In will outline in detail each of these options:
Option 1. Tradingview with FXCM
FXCM 'sometimes' offers TradingView Pro for free for 1 year when you open a funded trading account. if you are interested in trading forex then this is a fantastic way to get access to tradingview Pro for free for 1 year!
Note; This option offers only a Tradingview Pro account option only. If you want access to Tradingview Premium. Your best option is a Tradingview trial. See the next section below for more details.
The availability of this offer depends on your region and simply whether FXCM is running a promotion with Tradingview or not.
To check if this offer is currently available in your region follow these steps:
Signing up to FXCM for access to Tradingview Pro
Step 1: Go to FXCM – TradingViewPro offer web page.
If the following offer is advertised and available you're in luck! Go to step 2!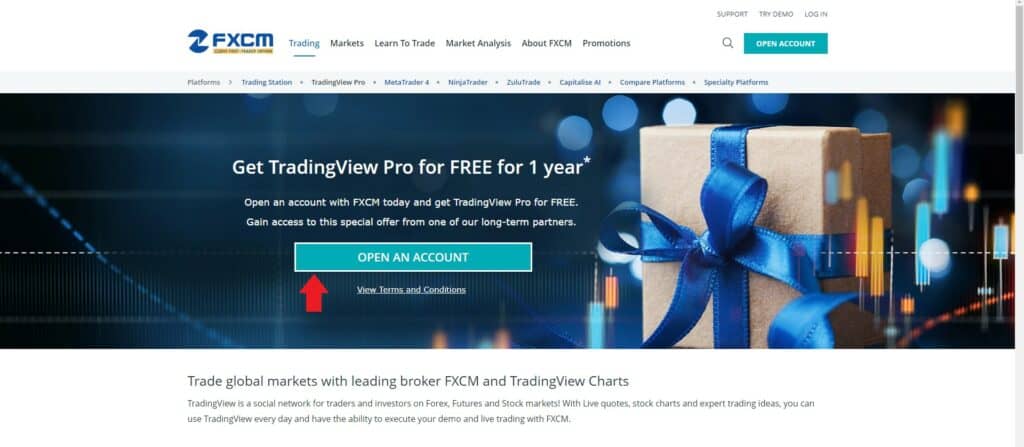 If you don't see this offer page, unfortunately FXCM has stopped this offer. Check back at a later date to see if it's been continued.
If you're interested in trialing Tradingview checkout the next section below.
Step 2: Sign up for an FXCM account in just 3 easy steps
New account
Click "OPEN AN ACCOUNT" button
At the sign-up page, you will be asked to select your country of residence and desired platform. Afterwards, click "BEGIN APPLICATION"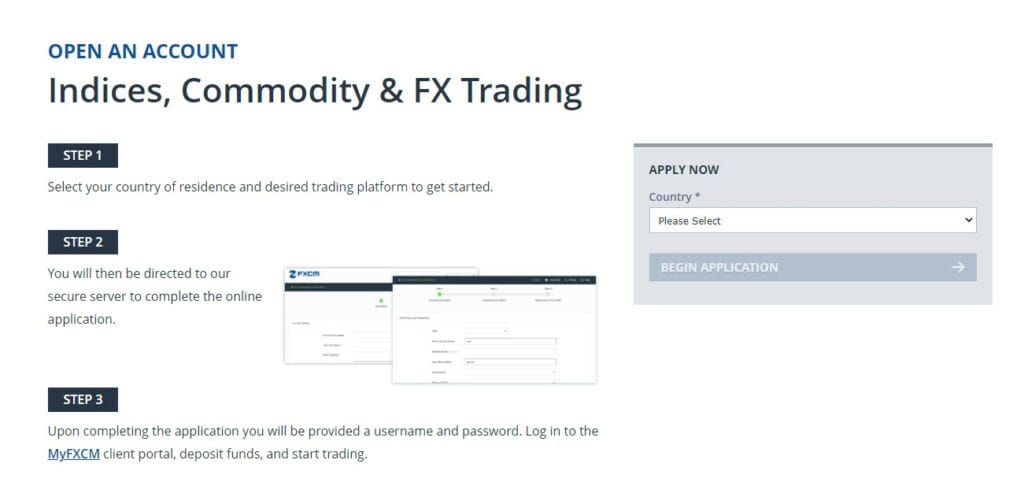 You will be directed to an online application page. Fill in the application click "CONTINUE" at the bottom right to continue to the next step until all application pages have been completed.. 
FXCM will then provide you a username and system generated password. Use this as your login details at the MyFXCM client portal 
Finally, fund your account with a minimum of $300USD. Deposit details will be provided to you.
Existing FXCM clients
If you are an existing FXCM customer all you need to do is fund your account with $300USD then follow the following steps.
Step 3: Notify FXCM via email 
Send an email message to info@fxcmmarkets.com 
Include "FREETRADINGVIEWPRO" on the subject line
In the message body, include the following:

TradingView username*
FXCM account number 

Send the email 
Step 4: Open a new Tradingview account
Visit the TradingView signup page
You can choose to sign up using an email address or via your Google, Facebook, Apple ID, Twitter, LinkedIn, or Yahoo accounts! 
Step 5: Await Confirmation
A FXCM sales member will be in touch to confirm the upgrade 
How do I link my FXCM account to TradingView? 
Once you have a FXCM and TradingView Pro account ready, you can now integrate the two together. 
You'll need to connect your FXCM brokerage to your new Tradingview account. i've written a step by step guide to connecting a brokerage account to TradingView here. Click the link to findout more.
For general instructions for connecting a broker to TradingView follow steps 1-5 in that post.
For specific instructions in connecting FXCM, continue with the following 3 easy steps: 
Connecting FXCM brokerage account to your new Tradingview account
Go to my previous post for connecting a brokerage account to Tradingview here.
At 'Step 6' in the 'How to connect a broker to Tradingview section. Following these steps that are specific to an FXCM account.
Step 1: Select FXCM 
In the 'Trading Panel' hover over FXCM.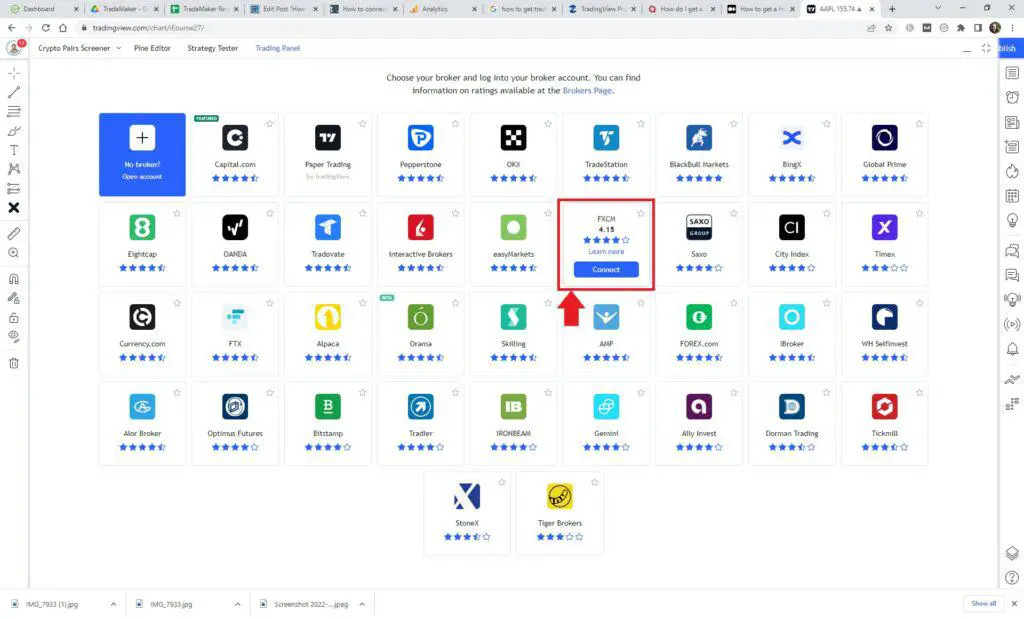 Click the FXCM  "CONNECT" button, you'll then see the following prompt: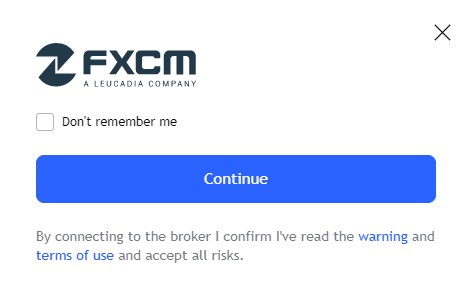 Once you continue you can sign in to your FXCM account.
First select either 'Demo' or 'Real'.
You'll then need to enter in your FXCM 'Username' and 'Password' details. These will be issued to you by FXCM.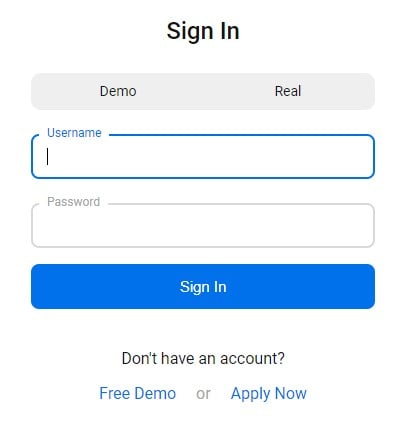 After entering in your sign in details you'll be directed to the following page. Select 'Approve' if you agree to continue.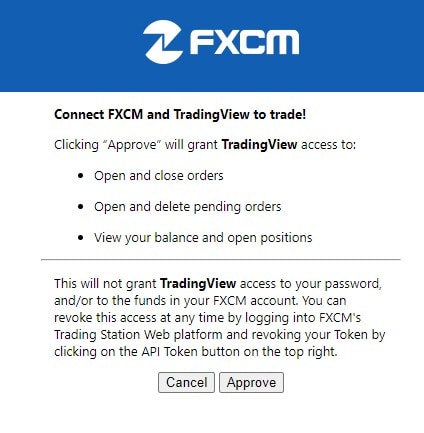 You'll then be connected to your new FXCM brokerage account within Tradingview. In the Trading Panel at the bootom of your chart you'll see a 'FXCM' tab with your brokerage trading details listed. the Green light next to 'FXCM' shows you are connected to your account and your account is live (or in demo).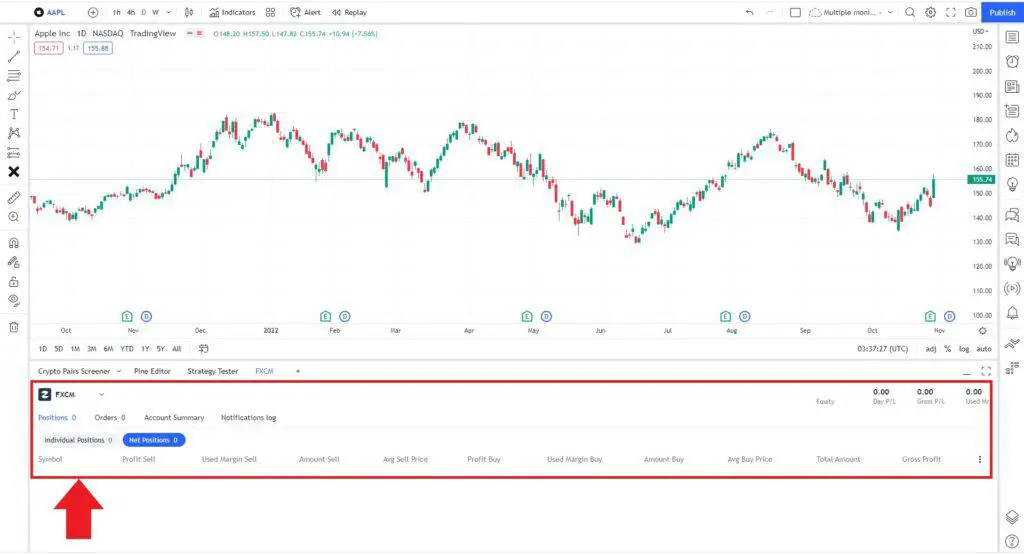 If you have followed the steps you should now have access to all the tradingview Pro features within the platform.
Option 2. Tradingview Trial
The best option for getting access to a Tradingview Premium is to start a free trial.
Free Tradingview trials are only offered to new customers. So if your interested in getting access to premium you'll need to delete any existing account and start a new one.
Tradingview has a strict policy around registering multiple accounts. If you have an existing Tradingview account consider deleting your old account first.
Once you signed out of (and deleted) your existing account. Click one of the red button links below to be directed to the tradingview subscription selection page to choose your new account option.
If you'd like a detailed description about starting a new trial. Then check out my detailed post 'How do I get a free trial of Tradingview'.
In this post I explain everything you need to know about Tradingview trials. Including a step by step guide to about getting setting up.
Also be sure use the links below to start your new trial. You'll get a great deal of up to $30 towards a new plan if you decide at the end of your trial to continue using your new upgraded plan.
---
If you signup for an annual Pro, Pro+ or Premium TradingView membership using the link. New users are eligible to get up to $30 towards new yearly plan and $10 towards monthly plans.
---
Tradingview Plan Summary
Below is a brief cost comparison (including feature summary) of the various Tradingview plan options from the FREE plan through to Premium.
Tradingview FREE, Pro, Pro+ and Premium Plan comparison
If your looking for a detailed comparison of the main benefits of have an upgraded Tradingview subscription. I've written a detailed post that talks about the main features of the upgraded plans. In this post I cover in detail 9 features that make upgrading to a Pro, Pro+ or Premium account an essential option for serious traders using the platform.